I started curating content for this page because I fancy exploring new ideas and concepts. And I swore to only write about things that personally appeal to me. Curioso is definitely topping that list.
What is Curioso?
Curioso Goa is a creative project birthed by three (inspiring) women, Devika, Inchara, and Neeta. Set against a lush forest, it's a space of five art themed suites in Goa, each inspired by a different style (wait till you see the pictures). Taken from a Portuguese word, it only seems fitting to name this project Curioso considering the Portuguese history of Goa. In the most literal sense Curioso translates to curiosity. It's for anyone who's inquisitive about art, creativity, and life.
Why #BeThereNow?
1. Home to India's first DIY Bar, this place is setting a great standard for boutique B&B spaces in the country. What is a DIY Bar? It's a space set up for non-artists to try something new, picking Do-It-Yourself projects off a menu and exploring their creative side.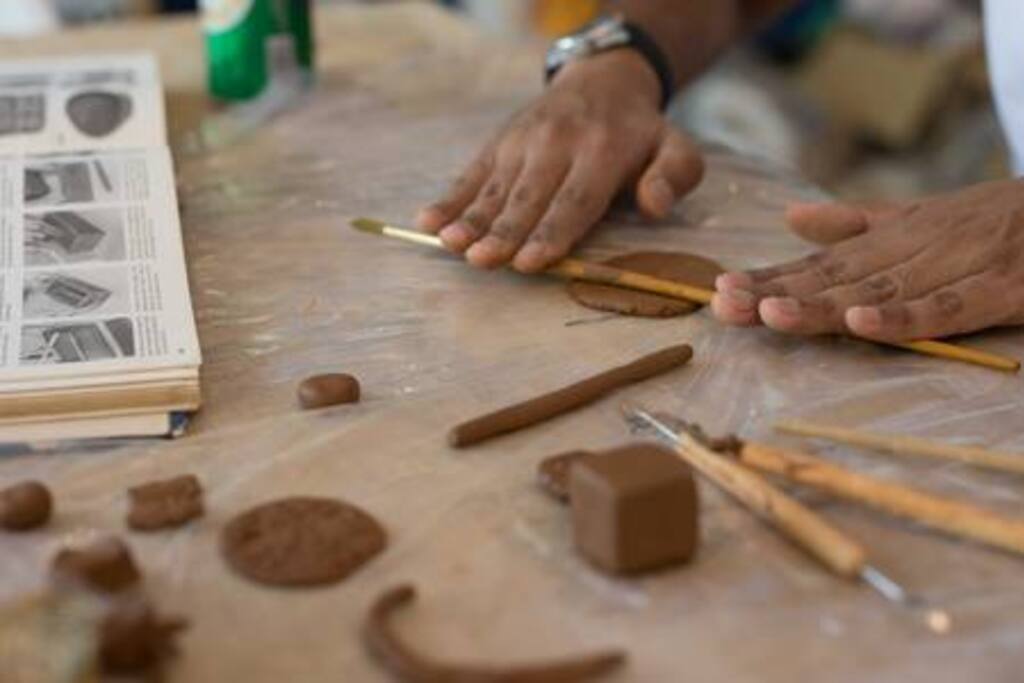 2. It's located in Siolim, 15-20 minutes from Morjim, Ashwem, Anjuna, and Vagator beaches. Oh and a 3 minute ride to the river. So much win!
3. Each apartment welcomes you with a living area, a kitchenette, and a bathroom. And of course they're all air-conditioned d uh!
4. These artsy named apartments start at Rs. 3000 and totally live up to their names. Don't believe me? Check em out for yourself..
The Graffiti Suite – This Banksy inspired apartment with repurposed furniture brings industrial chic to life.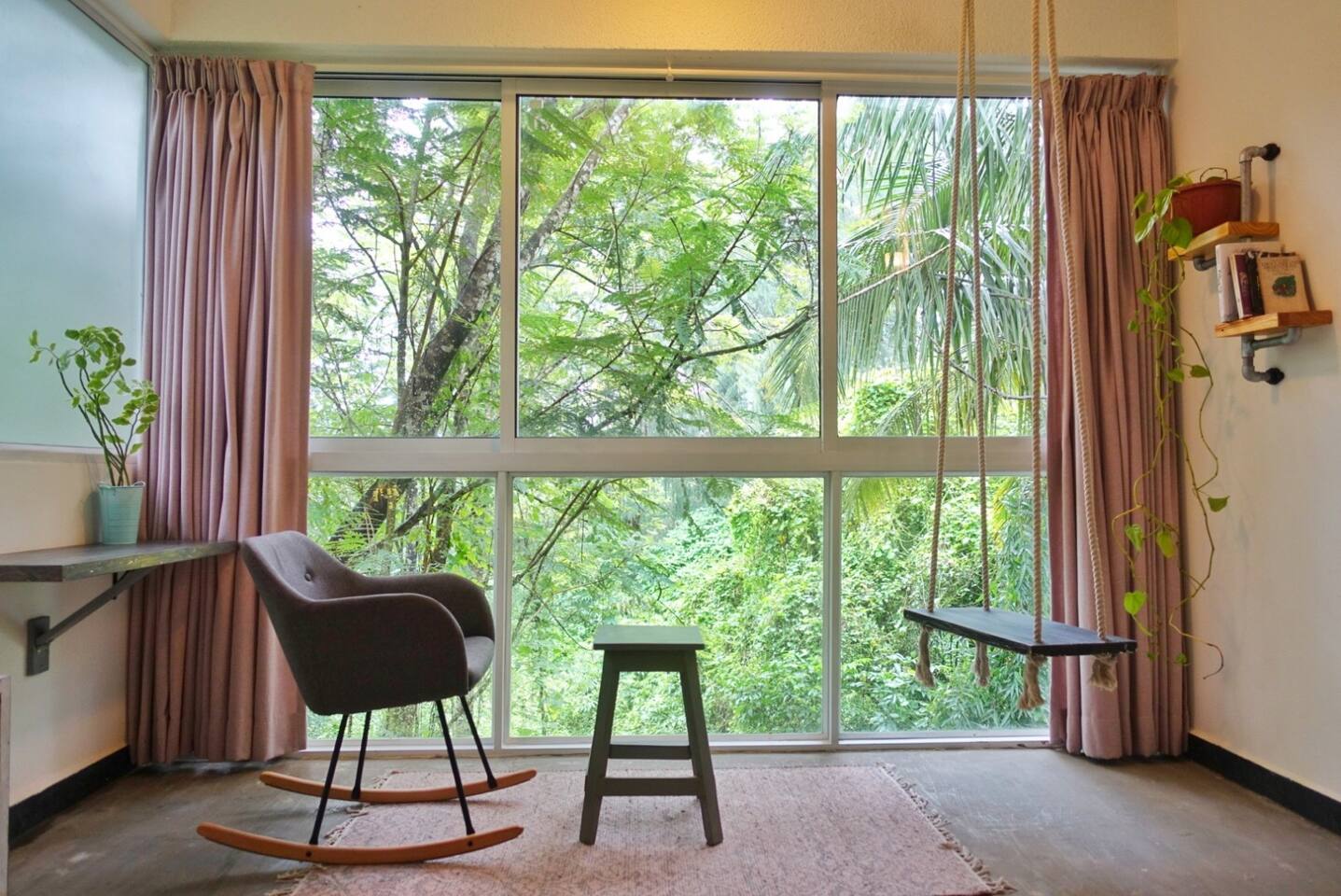 The Post Impressionist Suite – Inspired by Vincent Van Gogh, this one has a bright Mediterranean look and feel.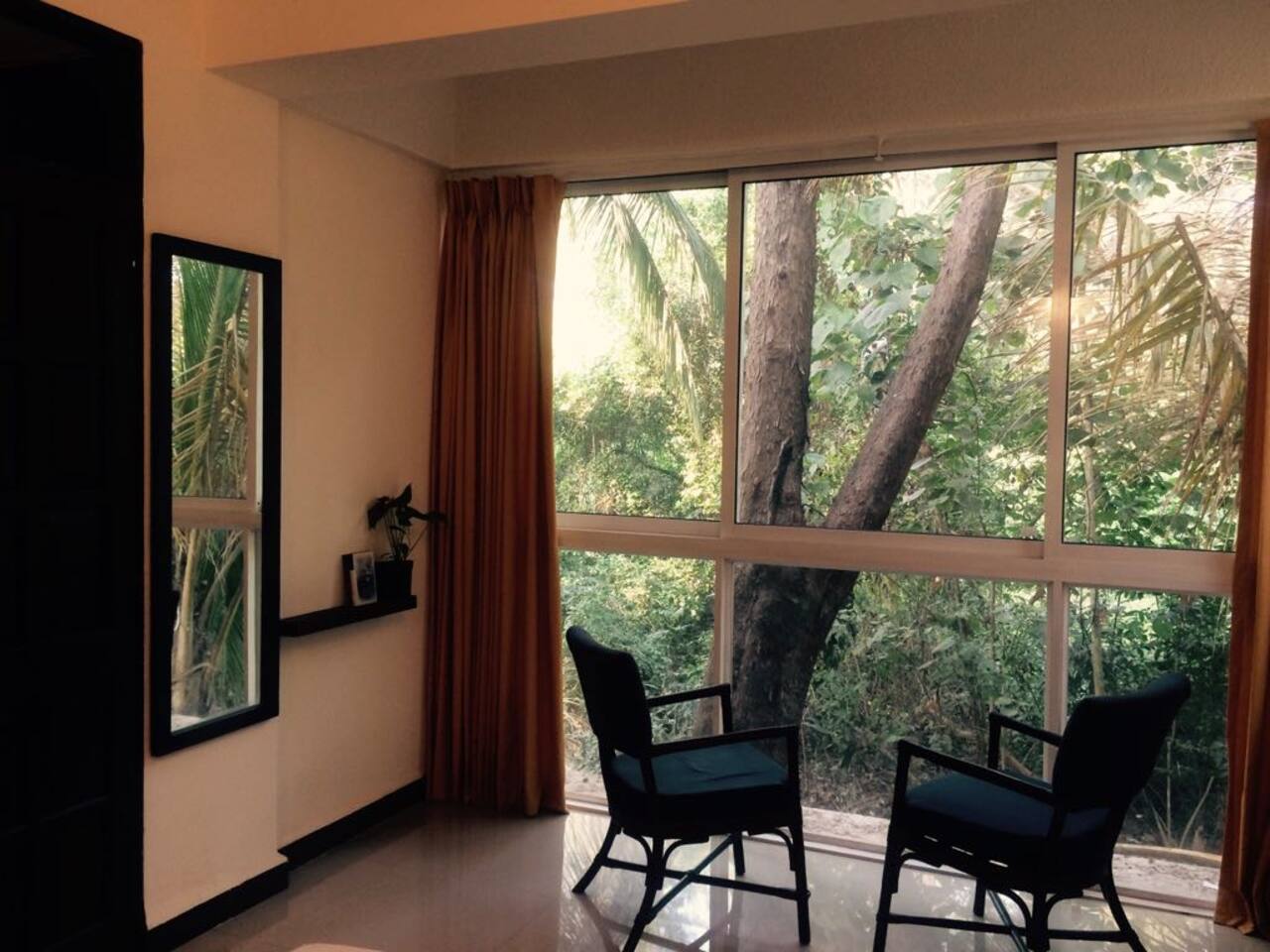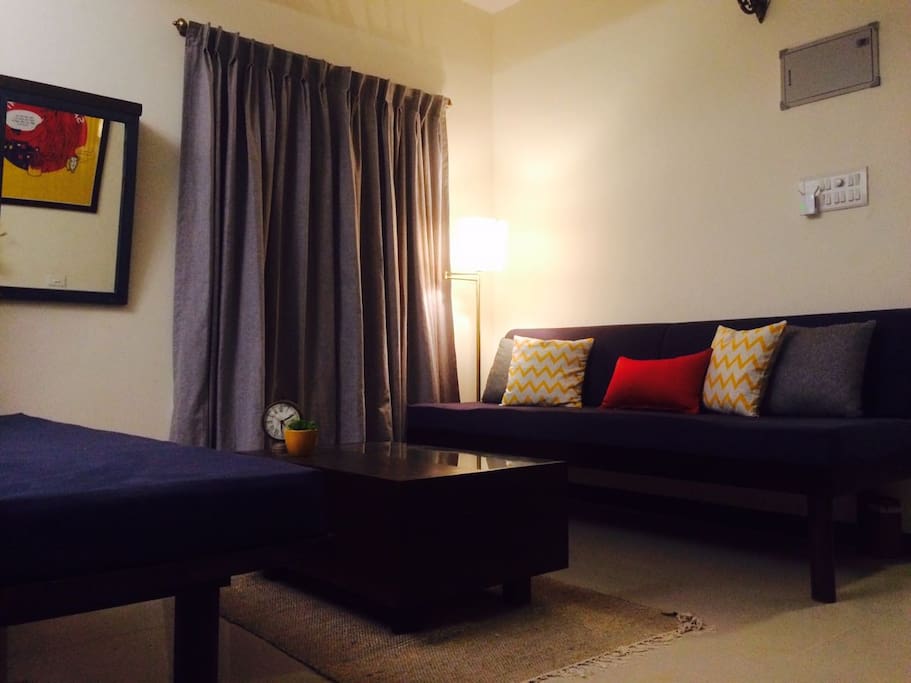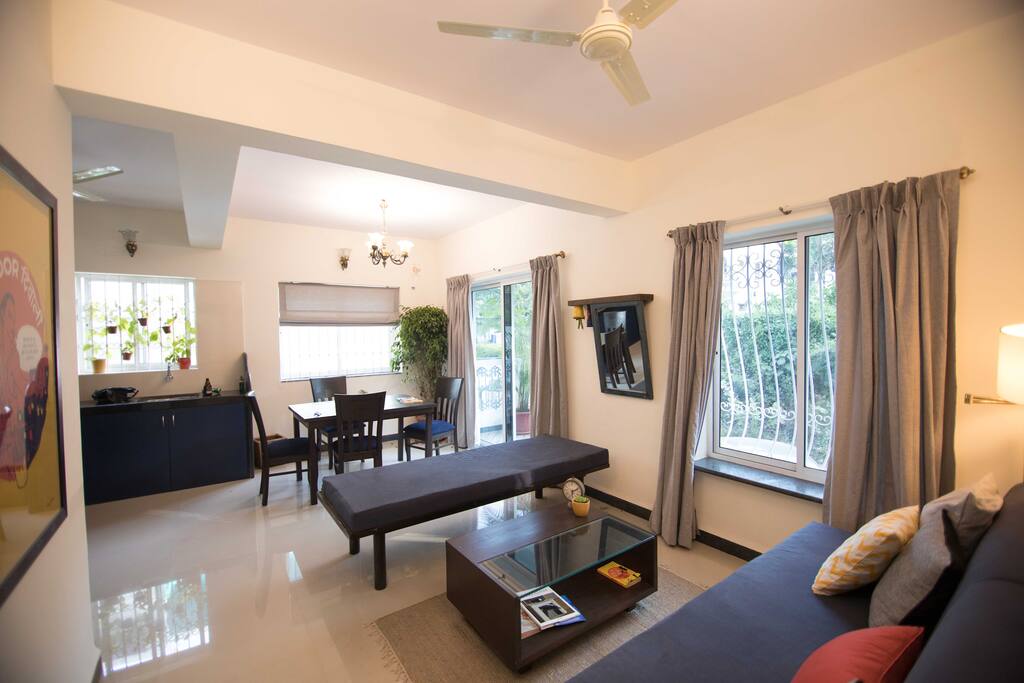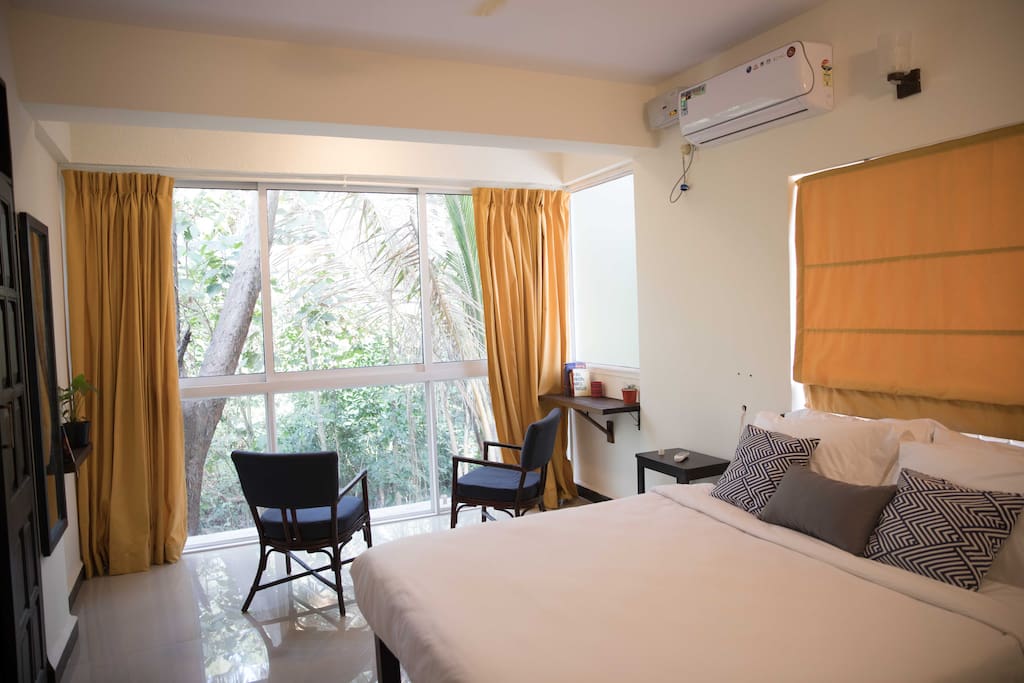 The Pop Art Suite – A playful mix of bright colours, Warhol-isc art and comic panels with a clever nod to memorable Indian brands.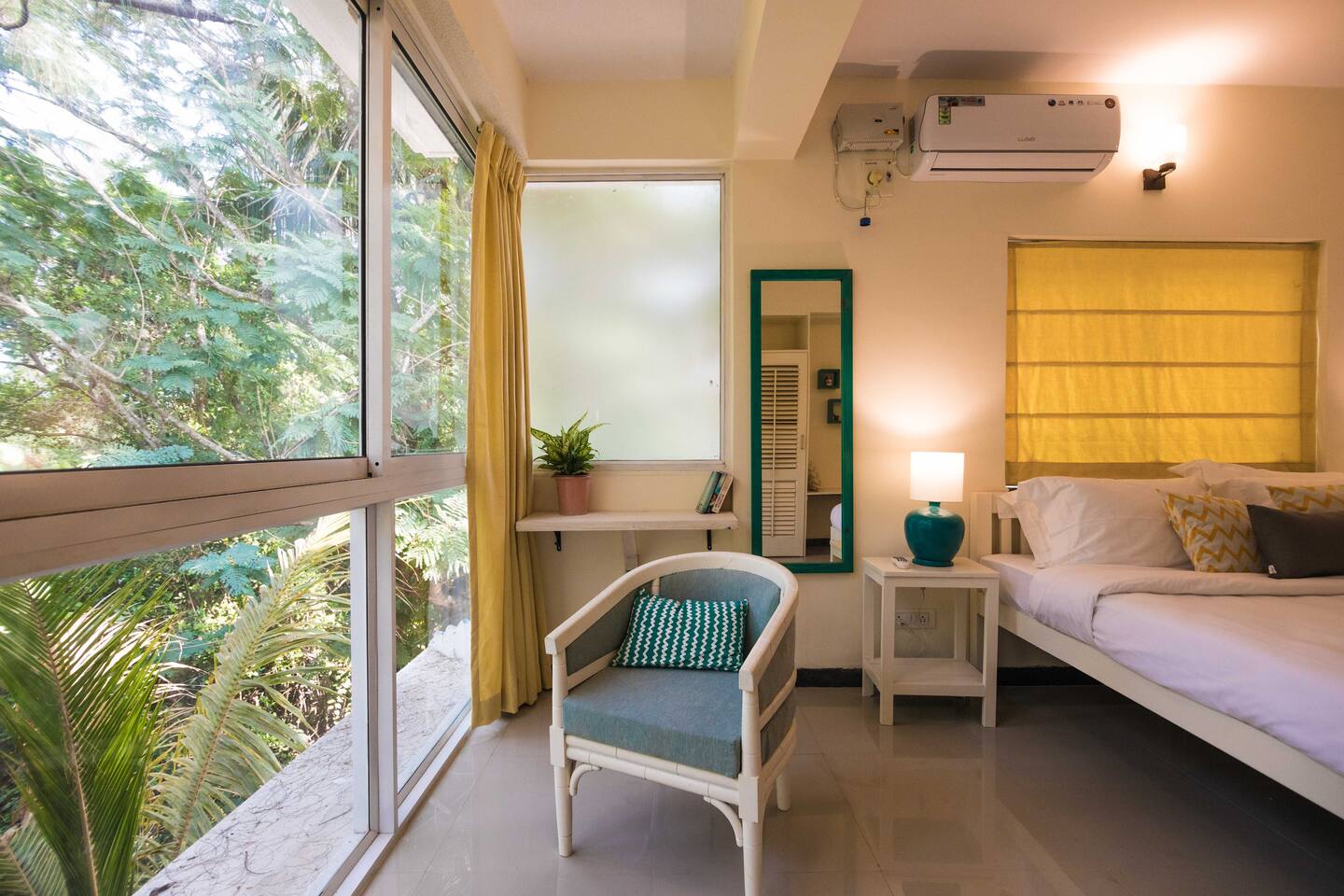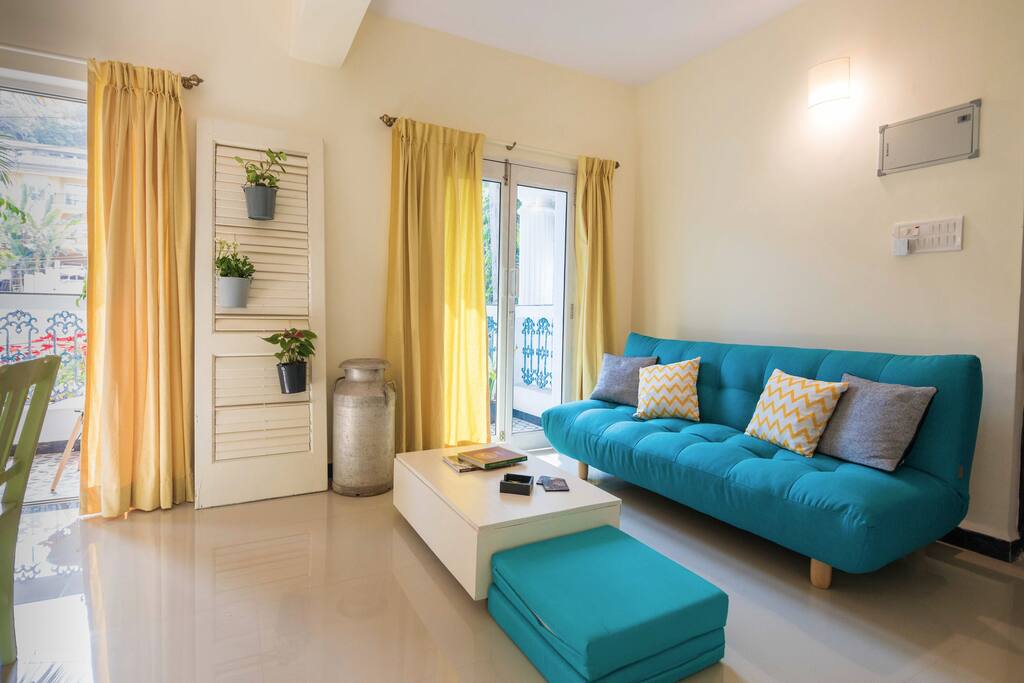 The Abstract Suite – Deriving its inspiration from Pollock, this one has a bohemian tropical feel with a swing to chill in (I'm sold).

The Contemporary Indian Suite (because why not?) – A variety of traditional Indian fabric arts like block painting shall greet you in this modern yet traditional Indian inspired suite.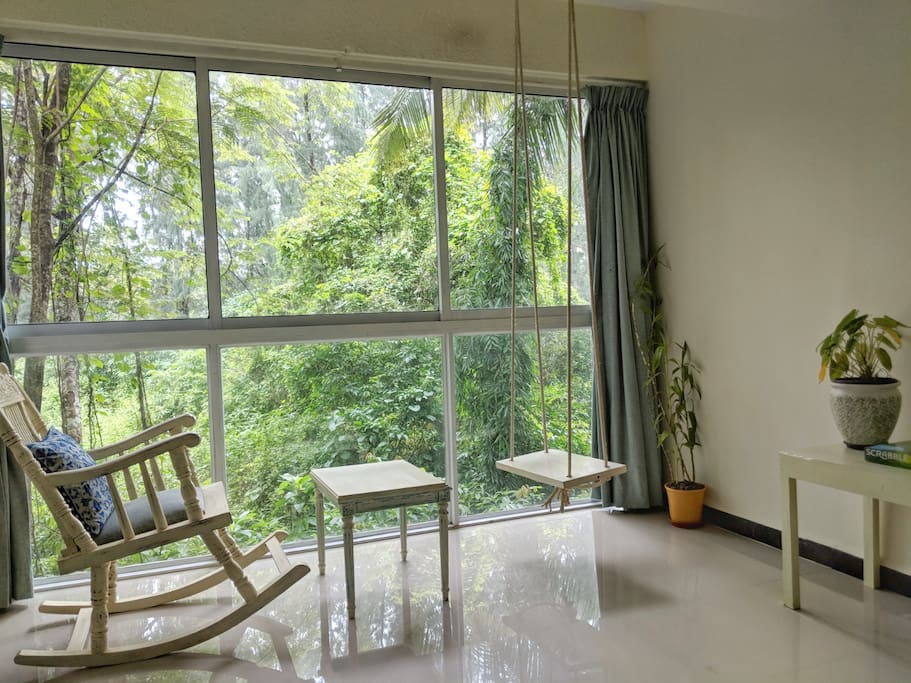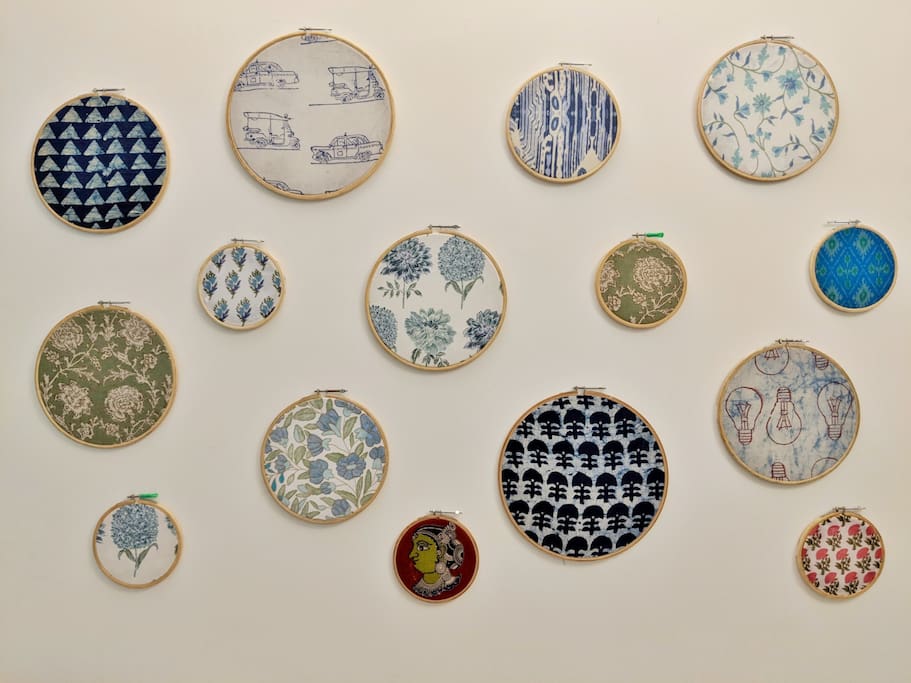 5. You can also book the entire building for ₹14,000 (guys, that's a great price to avail 5 rooms for a large group).
6. And ladies, they're also planning on offering one of the apartments as a shared accommodation for women (luxury hostel setup to make it accessible for craft enthusiasts on a budget).
7. They host regular brunch, live music, photo-shoot, yoga, and meditation events.
8. Unlike any run-of-the-mill boutique hotel, it's a space to explore and indulge in rather creative activities, from painting and pottery to reading and robotics (materials, basic how-to guides and in-person assistance shall be provided along with expert led workshops).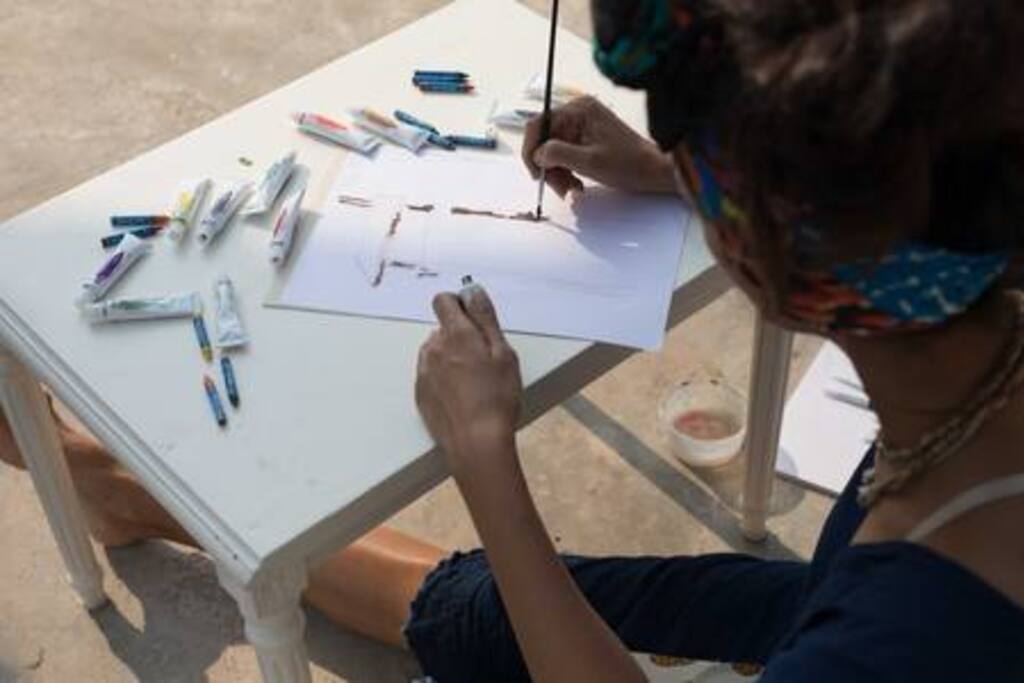 It's a great space to cut off from your 9-5 life and explore your creative side physically and mentally (I think the pictures are proof enough). Curioso Goa provides the ideal atmosphere for peace, self-exploration and to try new things under expert guidance without any investment. So next time you're planning to get away from the city I recommend you call them up at +9188058 81359 or simply go on AirBnb or their Facebook page to book their suites.